21.10.06
A TEN STEP PROGRAM...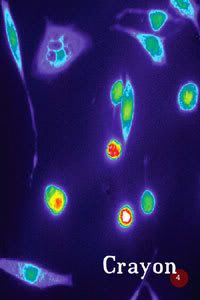 * Originally published in Crayon (2004)
A TEN STEP PROGRAM (OR A USER'S GUIDE)
ON HOW | MEXICANS AND | AMERICANS |
CAN KNOW | THEY HAVE | A BODY1
(A phone call).
Receiving a Phone Call
(Long Distance Phone Call).
A phone call with no bodies
(Just the Long Distance Sound).
A phone call made on the subject
Of the arrival of the American Body.
A phone call made by the Mexican President
indicating to Castro
(the Cuban Horse)
Indicating to him (Fidel) he has to leave our country (our body), when the American Body, The American President (the Son) arrives into our land | enters into our flesh. (Castro has to leave). He has to leave his place so another body can take it. He had to leave so the other body, the American one (the Son) could enter into our body, our sexual body, the political one.
2
Remembering we have | A Body |
by way of LDS
(Language
Discomfort
Syndrome).
Remembering
The way the body feels
When the mind
And the voice
Switch
From one language to another.
The way it's going to feel when we
("The Mexicans")
switch into English.
The way our mind and body
Become
Disconnected when such a Language Event
Happens
(to us).

3
Applying torture.
That's an easy way
to find out
others do have
(a discourse on) pain.
Applying torture
Or
Declaring war to the body
Of the Other
(The Afghan | The Zapatista)
Destroying another body
That's a good way
To find out
We may have a body too.
A discourse.
4
Being a woman.
Moving to Juárez.
(
Traffic
).
Moving to Juárez.
Being a woman.
Getting a job in a maquiladora
(Ford | Samsung | Matsuchita | Qualcom)
Moving to Juárez.
Getting a job in a maquiladora.
Being a woman.
Getting rapped
by a serial killer
or a death squad.
Copy cat. Quote.
(800 women have felt that
in the last 10 years
In Juárez)
Becoming a body.
And then being found
in an empty lot
in the outskirts of the city
with a torn T-Shirt
that says:
"California.
The Golden State".
5
Feeling stressed.
Experiencing our body
Thanks
To the Sickness
The New World Order
Gave US:
Stress.
6
Going to Tijuana.
Because Tijuana is
(according to
The Simpsons
)
The happiest place on Earth.
And it is the maquiladora town
Where 75 five per cent
Of all television sets
Are produced.
It is also the most crossed border in the world, and the place where thousands of Americans, hang out every weekend, the place where:
a) They have Fun
b) Feel beautiful and loved
and C) In control.
(Mexico is the place where Americans feel they really are
"Americans").
7
Using
Language exchange rates
(Body Surplus)
Violence is the American Way (A quote)
Violence is the American Way (A quote)
And we cannot help but to be Americans in that sense.
We are all Americans now
(even the French).
8
Being a man.
Moving to the border.
Finding a pollero.
Waiting for the right moment
to illegally cross.
No helicopters around.
No trucks.
Walking.
Hating the sun.
Being a man.
Moving to the border.
Finding a pollero.
Walking [to what's called the Other Side].
And then, getting beaten
by some American I.N.S. Agent
Who needs to feel his body
as the body of a Real Man.

9
Fearing
Another attack.
That's too
Another step
To remember
We still have
A body
Left.
10
(The pleasure).
(Through the pleasure)
The pleasure of uploading
into the Internet
Uploading
Without our bodies
(The Relief)
The relief of entering
Cyberspace
(The Final
Common Place)
Uploading ourselves
into the Internet
Without our bodies.
Our bodies that hurt so much
And viewing
And buying
With credit cards the image
(just the image)
(of the bodies)
(of the bodies of the others).
Restrictions apply.
A.B.U.R.T.O




Entrevista con Adriana Cortés



En general, ¿qué piensas del lector?

Cortázar booméricamente solicitaba dicotomizar entre el lector hembra (y suplico al feminismo no perder el sentido del humor erigiendo inmediato Memin Pingüín) y el lector activo. La democrazyness de Cortázar (hijo de la mariguana de los años sesenta y del Eco de la obra umbierta), no lo dejó ver que el lector hembra, el que Macedonio llamaba el lector presa de la alucinación (Cortázar por no elogiar a Borges, no quería que se notara que lo mejor de Rayuela es lo macedónico), ¡sí el lector hembra hirself!, es lo mesmo que el lector activo. Whattahell? Yes, my friend, indeed, they are the same… Los dos siguen siendo lectores, pasividades, que caen en perlsiana confluencia o en brechtiana resistencia, pero lectores, al fin. Cortázar fue el último escritor latinoamericano en hacer algo con el lector. Del lector hembra sugirió retocarlo volviéndolo lector activo, lector elector. Introdujo la democracia, esa mierda. Pero al menos se atrevió. Lo que ahora observo son obras, y ahí inscribo la mía, en que lo que sucede es una creciente desactivación del lector. Lo que a mí me interesó en El matasellos y en A.B.U.R.T.O es desactivar al lector. Construir obras para un lector desactivado.


¿Dónde empieza la ficción y dónde termina la realidad en tu novela?

Hablando del arte prehispánico, Paul Westheim describe su estilo como "realismo mítico". En contraposición al realismo epidérmico oxidental, dizque objetivo, verista, existe un realismo que no se refiere al retrato superficial del mundo de las apariencias, sino a la cacería ritual de las realidades psíquicas. ¿Cómo es la realidad más profunda? Plasmática. En lo más hondo somos cuervos o asesinos, somos cuevas o gritos, por dentro somos mitos. Realistas míticos son Beckett, Borges, Quiroga y, sobre todo, México. Trato de escribir desde la piel hacia adentro, no desde la piel hacia fuera. Cuando pienso en mis personajes, los pienso como el arte gráfico popular mexicano, esos dibujos de mujeres y hombres alucinantes que hay en las paredes de los bares. ¿Recuerdas los mofles, lavadoras o llaves pintados en los rótulos callejeros o las caricaturas en los paquetes de los jabones sexuales que venden en los mercados? Así quiero que sean mis personajes. No los quiero como los quiere el realismo del sentido común que escribe personajes fotográficamente. Por ser caricatura grotesca, Memín Pingüín es más realista que Tom Cruise. (Un galán picture perfect). Así que en mi libro, la ficción comienza con la primera palabra y la realidad termina con la última.


Tú estudiaste psicoanálisis, ¿qué tan verídica es la parte en que se psicoanaliza a Aburto en la cárcel?

Tengo una postura crítica frente al psicoanálisis. Para comenzar, el psicoanálisis es una contradicción de sentidos. Psique significa alma, el alma es inquebrantable, es un todo hecho de imágenes, indivisible. De la psique no puede hacerse análisis, porque analizar es fragmentar, dividir en partes. Lo analítico despedaza lo psíquico. El psicoanálisis es parte del racionalismo. Además, el psicoanálisis es un método que no se puede aplicar fuera de un diálogo en vivo. Estrictamente no puede haber psicoanálisis de la literatura, ni siquiera en un texto, es por eso que tanta crítica literaria psicoanalítica no es más que imaginería. En el libro, el psicoanálisis es una voz más, es parte del gentío de voces, pues el psicoanalista es otro más de los espectros. Uno de los espectros más fascinantes que tuvo el siglo XX.

¿Por qué es tan relevante la relación de Aburto con su madre?

La relación axial de todo ser humano es con su madre. Somos su doble. En un principio, fuimos un parásito suyo, un órgano de su cuerpo, un órgano que se desorganizó, un órgano que rompe el cuerpo de su huésped. El cuerpo-sin-órganos, es decir, el cuerpo que se descentra, que pierde su estructura y se desunifica, comienza con la separación de la mujer de su propio cuerpo, cuando uno de sus órganos (el feto) se desprende de ella, para cobrar vida propia. Todos somos Aburto porque todos somos, en el fondo, un aborto. La relación del personaje con su madre es fantasmal. Más que un inconsciente de la mente, yo creo en un inconciente del cuerpo. Tenemos un cuerpo inconsciente. Nuestro cuerpo consciente es solamente una parte menor del cuerpo inconsciente. Este concepto, el de Cuerpo Inconsciente, lo he venido desarrollando en mis libros teóricos, próximos a aparecer. Ese cuerpo inconsciente, este inconsciente del cuerpo, tiene que ver con la madre. Otro nombre que le he dado al cuerpo inconsciente es el fantasma. Todo apunta a que Aburto tenía una relación muy dolorosa con su madre, al mismo tiempo, Lomás Taurinas fue para él un acto de reivindicación de la madre patria, no lo olvidemos.


¿Qué relación hay entre el programa de Chabelo y la katafixia, y la conversión de Aburto en un marginal rebelde?

Chabelo nos ha atormentado. Generaciones enteras de mexicanos crecimos despertando cada domingo, verdadera desmañada, viendo su programa, donde los niños jodidos compiten hasta llegar a la katafixia, guiados por un ruco-niño, todo un concepto, ¿no? Está para morirse de risa, literalmente. Sus películas son buenísimas. Hay una en que todos los personajes de las películas de terror, desde Frankestein hasta el monstruo de la laguna, aparecen y se combaten, en disfraces pitorreadísimos. En todo eso me inspire, de esas mezclas posmodernas al estilo Chabelo, salió todo esto. Por eso junto con Chabelo, aparece también Octavio Paz. Por cierto, el inicio de relato más bizarro que he leído en la literatura mexicana es el de las memorias de la hija de Paz. El libro comienza con la escena de una niña buscando a su papá. A la niña le escurre pus de la vagina. Eso sí es realismo sucio, brothers… Así que cuando Aburto llega con Chabelo, su destino lo alcanza, ahí comienza su vida como guerrero tragicómico. Todo comienza con un niño. Toda historia es cómo ese niño se desbarata.


Aburto: ¿nace víctima de un fracaso?

Sí, del fracaso mexicano. Nace del bad trip del PRI y del mal viaje de Nafta. Nace de la méndiga maquila. Algo fundamental no se ha querido reconocer en Aburto: es un maquiloco, es un engendro coproducido por el mundo de las maquiladoras, como éstas también han coproducido las Muertas de Juárez. Aguilar Camín dice que "la vida y la mente de Aburto son las de un personaje al que sólo el magnicidio hace digno de exploración". Se equivoca totalmente, pierde por completo el contexto y el significado de Aburto, con o sin magnicidio. ¡Hay infinidad de maquilocos! Este obrero es indicio de todo un fenómeno sociológico, existencial, al que no se la querido prestar atención. Las maquiladoras, por ser asfixiantes, están creando monstruos, seres descontentos. Aburto fue uno de los primeros en estallar. Pero van a estallar más. Por otro lado, Aburto decía que él era un Caballero Aguila. Pero imagínate, oh fiascosmos, es un Caballero Aguila sin imperio azteca. Los Caballero Aguila actualmente venden artesanías en la avenida Revolución –uniformados folclóricamente, según órdenes del alcalde— y bailan con conchas entremetidas en los calcetines fosforescentes frente al Palacio de Minería en la Ciudad de México, con todo y sus fayuca-pants mugrosos y una cinta de Rambo en la frente.


También aparece el subcomandante Marcos en tu novela. Marcos y Aburto: ¿dos enmascarados? o ¿dos personajes opuestos?

Salinas, Marcos, Colosio y Aburto son el mismo personaje. Los cuatro aparecen en la novela, porque había que registrar estos personajes siniestros en nuestra literatura, como los registran las máscaras urbanas, digamos, la sátira chilanga y norteña. Ellos son variantes de un mismo personaje de México. El Peje, el Niño Verde, Bejarano, Hank son otras de sus variantes. Son las ratas que se creen las contra-ratas. Decía Marx que la historia ocurre siempre dos veces. Una en forma de drama. Otra en forma de farsa. Ahora lo único que vemos son ya las puras farsas. Así que, para corregir a Marx (que corregía a Hegel), diremos que la Farsa aparece como Co-Historia. Aburto y Marcos, lo indígena mezclado con maquilandia. Aburto y Marcos son dos pastiches. Están hechos de un revoltijo de Zapata, el Che, Fidel, Monsiváis, Castaneda, Pepe El Toro y Pachita.


El cinismo pareciera ser uno de los hilos que mueve a los personajes del escenario político del 94, que aparecen en esta novela...

Horney dice que el cinismo es una forma secreta de desesperación. Un cínico no quiere elegir, dice que todo vale lo mismo, no mucho o de plano nada de nada. El cínico tiene miedo. Se protege mediante el cinismo, teme el ridículo de elegir valores. Construye un personaje indiferente, valemadres. Pero miremos a nuestro alrededor. Ya todos somos cínicos. El cinismo perdió todo su filo, es ya una tontería creer que el cinismo es un desafío. Un cínico es un pinche mediocre. En el siglo XIX, si eras cínico eras Baudelaire. En el siglo XXI si eres cínico, eres Homero, pero Homero Simpson. El cinismo es ya el mainstream.


¿Con qué intención introduces distintas voces narrativas?

Para desdoblarse, Aburto se desdecía. La novela es parte de un ciclo llamado "La desintegración", la desintegración es la explosión de las voces de las que necesito librarme. Yo hablo hasta con los conejos. Cada libro, un descargo de voces.


¿Cuáles fueron tus fuentes?

Los trabajos de investigación que se han hecho sobre Colosio, en Tijuana y nacionalmente y, sobre todo, las versiones orales. Mis fuentes fundamentales son trabajadores de la maquila, las cosas que ellos dicen saber o inventan. En los noventa trabajé como ensamblador en la maquila. Ahí fue donde decidí escribir una novela sobre Aburto; en aquellos años, la gente no paraba de hablar de Aburto. Yo me identificaba con él, yo también, como un chingo de cabrones en Tijuana, fantaseábamos con volarle los sesos al presidente. Un día saliendo de una de la maquiladora, un conocido se me acercó y me dijo, mira, te presento a fulano de tal. Dice que él trabajaba en la misma maquila que Aburto y dice que estaba bien sayco, que era calladito pero que estaba piratísimo. Buena parte de lo que cuento salió de pláticas como esa. Casi no inventé nada. Seguí el método de Shakespeare, contar lo que me han contado otros. Recuerdo que en el semanario Zeta salieron sus dibujos. Aburto era un escritor, el tipo leía. Era una persona con varias facetas, así que las versiones orales sobre su historia son muchísimas. Recuerdo una noche que nos fuimos a emborrachar a un salón de baile tijuanense famosón. Se llama Las Pulgas, cerveza barata, chicas de la maquila guapetonas. Eramos como cuatro o cinco amigos. Esa noche nadie checó a los forros que andaban bailando, nada más por estar picados hablando de Aburto. Todos éramos maquilocos. En esta frontera, los batos de las clases altas querían ser como los Arellano Félix, y se convirtieron en los narcojuniors del Cártel. Los jodidos queríamos ser como Aburto.


¿Puede hablarse de un nuevo género literario: el narcorrealismo?

No creo que el narcorrealismo sea un género literario. El narcorrealismo es la realidad nacional. Por narcorrealismo me refiero a la alucinatorio en general, no solamente las drogas ilegales, sino toda forma de delirio. Nosotros somos narcorreales. Alguien me dijo: narra esta historia como Don Delillo narra la historia de Lee H. Oswald, el asesino de Kennedy. Pero, pues, ¡Aburto es otro asunto! Es un delirio completo, es un personaje latinoamericano que si lo narras de modo periodístico-realista, como está escrito Libra de Delillo, lo deshaces. A Aburto había que narrarlo narcorrealmente. Este país es narcorrealismo puro. Los primeros que se dieron cuenta de esto fueron Artaud y Burroughs. Burroughs describió al país como un lugar de queers viciosos. Artaud, como un país que iba a destruir a Oxidente. Artaud tenía razón. La profecía va a ser cumplida. Pronto regresará Quetzalcoatl y cuando llegue, cada uno de nosotros, lo vamos a jalar del manto, diciéndole, ey, qué bueno que veniste de retache, desde hace tiempo te esperábamos, chíngate a Estados Unidos, dales en su puta madre a los gringos, yo te ayudo. Y Quetzalcoatl va a hacer como si no nos conociera, como si no se acordara bien de nosotros, porque mientras vea todas esas caras, estas caras que nos hemos visto durante milenios, Quetzalcoatl iba a estar pensando: en la madre, son los mismos, regreso y me encuentro con los mismos fantasmas reencarnados, gulp, de nuevo me van a chingar, de nuevo todo lo mismo, exactamente lo mismo, bienvenido a México, el país en que todos los fantasmas siguen vivos.

ADIOS UNDERGROUND





Entrevista de Adriana Cortés
El Ángel del Reforma, 15 de febrero del 2004




1.- El argumento es simple: un club filatélico integrado por cuatro viejos se reúne con frecuencia, de pronto, aparecen muertos. ¿Por qué el epígrafe de Nick Piombino? ¿No te propusiste narrar una historia, sino más bien exponer una serie de sucesos?

No quiero hablar de la novela: es esotérica. Pertenece a una serie en donde va a disolverse. Llevo 4 novelas escritas. Está es la primera que se publica. Todos ellas tienen como temática el enrarecimiento de la biósfera a través del lenguaje. De su desperdicio colosal. Me interesa la experiencia de la desintegración. Quisiera pensar que no relato «sucesos» sino su disolución. La huelga de los acontecimientos, ese concepto que Baudrillard le pidió prestado a Macedonio Fernández. Me interesa no llegar jamás a la historia. Cuando escribo busco perderme en los personajes. Los preparo volátiles o monstruosos, para no recuperarme jamás.


2.- ¿Por qué escribiste la novela en fragmentos narrativos?

Cada fragmento es una estampilla y una mónada. No creo en el flujo del lenguaje. Es un mito menstrual.


3.- ¿El weblog -tú tienes uno- tiene alguna influencia en cuanto a la escritura de la novela en fragmentos?

A través de la escritura electrónica he llegado a concebir otra forma de relacionarme con los lectores, el texto y la identidad. Aunque mi conexión con el fragmento se remonta a Wittgenstein, Nietzsche, la televisión y la neurosis. Cada individuo o cada «suceso» es su propio tiempo, autónomo de otros. No vivimos en una realidad regida por el tiempo cíclico o lineal, sino por una coexistencia de tiempos múltiples, y para mí esa experiencia es fragmentaria: entro de un mundo a otro, de un tiempo a otro, y de esos intercambios de temporalidad sólo me quedo con los fragmentos de esferas que entreví, mundos a los cuales probablemente nunca regresaré.


4.-¿Por qué la filatelia como pretexto (como imán que une a los fragmentos) para escribir una anti - novela?

Durante 3 o 4 años fui filatelista. Se tornó una obsesión, como todo lo que hago. Incluso dedicaba buena parte de mis ganancias de venta de drogas al por menor a comprar estampillas. En muchos sentidos, el libro es una falsa parodia de esa época. Acababa de dejar de pintar, no quería seguir leyendo a Borges, porque Borges me atormentaba, al igual que la ufología y, entonces, pasaba la noche recibiendo uno que otro cliente, fumando mariguana y clasificando estampillas. Destruyendo al tiempo.


5.-El narrador es omnisciente, es como un ojo enorme, un Big Brother que ve a los personajes, ¿"El matasellos" es una parodia de un reality show, donde prevalece la hiperrealidad?

No una parodia de los reality show. Más bien su celebración. Los humanos desean ser vigilados. Por eso necesitan a Televisa, los teléfonos celulares, el amor o Estados Unidos. Por mí que los vigilen. Por algo desean ser controlados. El problema de los reality shows no es que hay idiotas que deseen ser televizados haciendo nada frente a la cámara; el problema es que hay idiotas que desean ver otros idiotas haciendo nada frente a la cámara. Lo mismo, por otra parte, sucede con la literatura. ¿Qué le puede interesar a alguien de un libro como el mío, donde no hay más que más y más metadiscurso, pues las identidades y los hechos se han desvanecido o son, en suma, una broma patafísica? Y sin embargo, los lectores existen.


6.- Hay en "El matasellos" múltiples discursos narrativos: poético, ensayístico, novelístico, televisivo, ¿es una anti - novela fronteriza, en el sentido de que coexisten diversos discursos?

Diana Palaversich dice que es una anti-anti-novela. Algo todavía más ocioso. Estoy de acuerdo. Practico, aunque sea mal, todos los géneros. Siempre he pensado que si voy a ser algo tan abyecto como un escritor, lo mínimo que puedo hacer para tener cierta decencia es practicar todos sus errores. No dejar de cometer uno sólo de ellos. Mezclarlos todos en una pequeña cena semiúrgica, un convite de puercos.


7.- La sombra de Borges ¿está presente de una manera deliberada en cuanto a la deconstrucción de otros textos literarios y filosóficos, y en las anotaciones de pie de página que siempre ironizan?

Borges es el mayor escritor del siglo XX. Ya él era parte de la post-literatura; de la época del rechazo de la novela. Borges siempre se negó. Él estaba riéndose de la historia de la literatura, simulaba ser un clásico. ¡Ja! Así engañó a todo el mundo. Me intriga escribir novela desde lo apócrifo y desde la negación de la novela. Si pudiera resucitar a uno de los tres (Borges, Dios o mi padre) pediría hablar con Borges. Me sentaría frente a él. Le confesaría que soy un Lector Baladí y me pasaría el resto de la sesión comportándome como su gruppie. Quizá me sentaría en sus pies y me tomaría una foto con él como quien se toma una foto con Santa Claus. O quizá le picaría los ojos para saber si es verdad que es ciego o esa fue otra de sus bromas a los periodistas, como creo que fue.


8.- ¿Por qué la oposición entre vejez y posmodernidad, simbolizada tanto por los viejos y el joven neoglobal, miembros del club, como por la filatelia y los reality shows?

No sé. No recuerdo exactamente qué hice en el libro. Alguien que leyó la novela antes de enviarla al editor, me dijo: '¿Una novela sobre viejos? ¿A quién le puede interesar? Los ancianos no son comerciales. Uno piensa en viejos y lo primero que piensa es: qué aburrido'. Mi mamá tenía razón. Pero así es el mundo. Tedioso. Es claro que el mundo ya se acabó. Todos somos ancianos. Ya todo sucedió. En nuestras vidas y en la Historia. Cuando alguien nace (el llamado Bebé) no inicia de cero. Al nacer, Bebé ya tiene 2000 años de vejez. Realmente me sorprende que los bebés no se suiciden. O no salgan con una ametralladora bajo el brazo y asesinen a todos en el hospital. Luego el Bebé se entregaría a la policía o trataría de huir hacia México. Y, por supuesto, al final de la persecución el juez lo absolvería porque se ha argumentado que cometió su crimen debido al síndrome de trauma de parto del que hablaba Otto Rank.


9.- ¿Por qué la alusión a la contaminación por lo Otro: la voz de Angela Peralta contaminada por la fiebre bubónica, el club filatélico contaminado por la presencia del Otro, del extranjero, de Norman, el gringo?

Los extraterrestren arrojan una plaga silenciosa sobre nosotros. Anthrax mental. Además la "contaminación" es una alusión a lo que sucede en la frontera México-Estados Unidos y lo que sucede en la cama. Muy pronto, para evitar la contaminación el semen tendrá sabor. El mío tendra sabor limón. Por otra parte, soy amante de la música. En todo bromeo menos en esto: la voz de Angela Peralta existe, existe purísima. Yo necesito creer esto para poder huir de la hibridación y el dolor. Necesito creer que alguna vez voy a escuchar su voz y cuando su voz se alce, Estados Unidos desaparecerá, y nosotros con Él, pues ya somos Ellos. Todo lo que sucede es autodestrucción.


10.- ¿Lo Otro vendría siendo lo enigmático, asociado con el secreto de ciertas palabras con las que juega el narrador, como "Matasellos" o la novela como "no revelación"?

Lo Otro por fin existe. Para que lo Otro exista tiene que ser la absoluta alteridad, la otredad irrevocable. Y eso, gracias a la enajenación, por fin existe. Lo Otro somos nosotros mismos, lo que no será alcanzado ya. La novela es una no-revelación —no la mía, cualquiera— porque no esconde ya ningún secreto y esconde todos a la vez.


11.- ¿Por qué el poema en la p. 78 dice: "en tiempos mediocres no es interesante escribir novela ni crítica"?

Porque ese poema tampoco es un poema.


12.- ¿Proclamas en "El matasellos" la muerte de la novela? ¿Eres un "Matanovelas"?

No, al contrario. Si de algo se trata la novela es de eso: de la imposibilidad de que muera la pareja. La muerte de la novela ya ha sido proclamada muchísimas veces. Y está bien ese múltiple funeral. No hubo jamás La Novela. Ella nunca fue una sino demasiadas. Por lo tanto la novela tiene que morir muchas veces. En Juárez están matando a La Mujer y ya lo vemos: llevan 300, 500 u 800 y sigue viva. Trabajando en la Maquila.


13.- ¿Te consideras un escritor polémico?

Desgraciadamente sí. De las ruinas de Heráclito y de mi clase social aprendí que todo es guerra. Estudio psicoterapia y eso es: la guerra de unos contra otros, de Nosotros contra los Pedófilos, digamos, a quien tenemos que convertir para preservar el Orden Social. La literatura es lo mismo. Sólo que es una guerra pequeña, un combate de lánguidos.


14.-¿Ubicas tu obra narrativa dentro de la "literatura sucia" -a Fadanelli y a Mario Bellatin se les ubica en ella-, donde los personajes son marginales y su identidad incierta?

Me identifico más con el concepto de escritura experimental. Me siento mucho más cerca de Pablo Palacio, Kathy Acker y el Internet que de Bellatin o Fadanelli, aunque sus libros me agradan. Además la literatura nunca puede ser muy sucia. Ni marginal. Hay que tener voluntad de periferia. Pero hay que saber que todos vamos directo al Mainstream, al Canon o al Blog. Adiós Underground.

LA BIFURCACIÓN DE LAS COSAS





Entrevista a Heriberto Yépez
Por Josué Barrera, publicada en La línea del cosmonauta #3



Te agradezco, Heriberto, por acceder a la entrevista. Uno de los propósitos de La línea del cosmonauta es hablar sobre escritores contemporáneos para dar a conocer lo que se produce en la actualidad en el panorama literario del país. Estoy seguro que esta entrevista ayudará a que el lector tenga una idea más amplia acerca de tu obra.

1.- ¿De qué manera te marcó como escritor nacer y vivir en Tijuana?

A mí me marcaron las calles. Las de mi colonia, atestadas de asquerosas lideresas priístas, alcohólicos apestosos, wanna be dealers y pandillas cholas, y las calles del centro, la grisácea (y hoy chilanga) Constitución, donde toda la ciudad coincidía para tomar el transporte público y la avenida Revolución cancerigeneada de turistas gringos fachosos y japoneses kodak, mixtecos indignos y vendedores chicanos, baratijas de pseudo-plata y espanglish sardónico. Soy hijo de la noche tijuanense, literalmente. Mi madre es una migrante michoacana, que trabajó en la industria nocturna. Era bailarina nocturna en el Sans Souci. A veces me dicen, Hache, eso lo inventaste. Ojalá, brother. ¿Qué quieren que haga? Tengo la desgracia y la fortuna de venir de lo más profundo —y aquí hago alarde— de la noche fronteriza. Pero eso tiene un costo muy cabrón: estar fantasmeado toda la vida, querer llenar el barranco con un rimero de libros imposibles. (Este viaje me llevó, por cierto, a estudiar a fondo la psicoterapia). Terminada mi infancia, fui parte de los invasores de los barrios de la Zapata-Reforma. De los 10 a los 18 años no televisión for me, porque ahí no había electricidad. Eso me marcó cañón.
Toda mi adolescencia la pasé escuchando música en un radio de baterías recargables, en el patio de mi casa, rodeado de olor a basura quemada en el cerro de enfrente, leyendo libros —a veces robados, a veces segundones— de ovnis y Borges, Neruda y los secretos del Grial, Mi lucha de Hitler y La Sagrada Familia de Marx, fumando, esperando el fin de la luz vespertina para luego ver los helicópteros norteamericanos que se pueden ver desde esta parte alta de la ciudad y maldecirlos ya pedo, en medio de la completa obscuridad. Así conocí los estados más altos de la euforia y la depresión, la alegría animal y las fantasías humanas. Pasaron los años, terminó el disparaíso de la adolescencia y cuando no me quedó otra que tener trabajos y drogas cada vez más jodidas, ya de madrugada, antes de irme a la maquiladora donde trabajaba en ese entonces, salía a graffitear, odiando al mundo. Terminaba mi turno en la tarde y llegaba a la universidad a escuchar clases de nihilismo con el maestro Lee y de pensamiento presocrático y alemán con Matthai. En Tijuana hasta el día es nocturno. Todo es cerdo.
Otra vez pasó el tiempo y a través de la literatura pasé a formar parte de la clase media. Chingaderas de la vida, yo que tanto odié a la clase media, ahora soy uno de sus miembros. Pero la soberbia que otorga provenir de la clase baja mexicana, una especie de resentimiento y orgullo (simultáneamente) es difícil de remover. Cuando vienes de la pobreza mexicana urbana piensas: lo que aprendí, lo vi, lo que escuché, lo que viví, no lo puede entender nadie más, ¡soy chingón! ¡Esta bola de pendejos no saben nada! ¡Soy superior! Y ahí es donde te estancas, porque el pobre es intolerante, detesta a la clase media y alta, cree que cuenta con una sabiduría especial, la Gnosis del Barrio Bajo.
Los últimos años han consistido precisamente en tratar de rebasar esa dudosa "Soberbia de la Miseria", el creer que lo sabes todo porque dominas el lenguaje del esclavo y del amo, porque vienes del submundo de las cartolandias y ves a la clase media mental con risa... Lo mismo ocurre con los drogadictos, que cuando se recuperan creen que saben más que Jesucristo y hasta se vuelven sus colaboradores. Estoy tratando, pues, de olvidar las marcas sociales y biográficas, porque lo que ahora busco es aceptar que el pasado ya está atrás. Lo que ahora busco es el ahora. Lo que aquí quiero es el aquí total. Estoy a punto del presente real.


2.- ¿Consideras que la llamada "literatura chicana" y la "literatura de la onda" son antecedente directos de la literatura fronteriza actual?

No en mi caso. Conocí la literatura chicana ya entrado en mis veintes y de la literatura de la onda me interesa casi exclusivamente lo que hizo José Agustín. Es todo. La literatura de Tijuana no tiene antecedentes literarios directos. Sus influencias son fundamentalmente mediáticas, desde la música grunge y la electrónica hasta la norteña, la televisión, el Internet y en mi caso en la teoría crítica y la literatura latinoamericana, europea y norteamericana experimentales. (Los chicanos son más bien folklóricos y tradicionalistas, prevanguardistas). Me considero parte de la Tradición de lo Desconocido, de la que hablaba Lezama. Claro, por ser de la frontera, rápidamente se te endilgan clichés que te vinculan con los escritores chicanos, que en su inmensa mayoría son los burros-cebras del kitsch mex-usa. Muchos chicanos son pobre performance. Una nostalgia ridícula o una hibridación bastante mamona.
Además los escritores norteños somos todos diferentes. No hay una "literatura norteña". Hay nortes, hay desvíos, hay desiertos, hay ciudades, hay aperturas plurales que no hay que permitir se vuelvan un único río. No hagamos Historia o Genealogía. Lo más valiente es aceptar el laberinto expansivo.


3.- Háblanos sobre el tipo de novela que has llamado estrategia apócrifa.

La literatura latinoamericana no pertenece de lleno a la oxidental. Para usar la expresión de Macedonio Fernández, es "recién venida". Esa índole tardía la provee de un espíritu de simulacro. No es casual que Borges hable del Doble o que haya proliferado la remezcla y el neobarroco. La literatura latinoamericana es golémica o, ahora usando la expresión de Pessoa, "fingidora". Esta extemporaneidad la he pensado como estrategia de escribir desde una distancia desfamiliarizadora, una ironía, una capacidad de entrar y salir de la historia de la literatura, de sus técnicas y, sobre todo, de sus géneros. Lo que yo llamo la estrategia apócrifa me permite descontruir y recliclar el canon y lo oxidental.
Pero la estrategia apócrifa no es el allende final. Porque lo apócrifo sigue manteniendo a la escritura en la sombra, en lo pseudo, en seguimiento irónico, si se quiere, pero todavía en (des o anti) modelaje de lo oxidental-capitalista, aunque sea a modo de experimentalismo poético o falsa-novela. Lo apócrifo es sólo una estrategia. Hay algo más. Ultrella u Ojalá. O, porqué no: Condoritense Plop.


4.- ¿La concepción de tus personajes va junto con esa búsqueda (lo has declarado en una entrevista) de querer alejarte cada vez más de las formas conocidas de la novela?

Sí, la novela —como la poesía, como la pintura— acumuló ya demasiado karma. Es necesario ahora su nirvana, el camino del desapego a sus formas histórico-samsáricas. En cuestión de novela soy budista punk.


5.- ¿De qué manera ha influído el uso de internet (revistas electrónicas, blogs, foros) en la difusión de la literatura?

Si el Internet difunde la literatura será retrógrada. Espero que nos apropiemos del Internet cada vez más en la dirección de la construcción de nuevas lenguas y estructuras. Si se difunde la literatura, difundiremos la moral judeocristiana, la metafísica neurótica y la economía política de las que está hecha. Eso sería porcino. Post-literaturicémonos. ¿Viva el mole de axolotl? ¿O de lo que no se puede hablar es mejor descontruir? Not enough. La literatura es parte de la cibernética, es decir, del Control. Lo que escribo en Internet, lo que digo aquí, no me representa. En inglés y en español me bifurco. Mis libros son distintos a mis posts. Mis ensayos parecen de un autor distinto al de mis cuentos. Soy Babel.
Soy Babel y CaCaín. Para explicar sus contradicciones y divergencias estilísticas, lo más fácil sería decir que la Biblia la escribieron varias manos. Pero me parece más probable que la Biblia, en realidad, la escribió un solo par de manos, cuya esquizofrenia llamamos "Espíritu Santo". La autoría, pues, de las Legradas Escrituras es la Hermana de Yahvé, una escritora pseudo-judía misógina y probablemente lesbiana. Les-Psuedo-Lilith.


6.- De manera general, ¿cómo consideras el panorama actual de la literatura en México?

Agazapante del gazapo, deseo periferias, tanto de la literatura mexicana como norteamericana, de las cuales me considero observador participante, etnógrafo situacionista o nómada rampante. (De ambas ramblas difiero). Monsieur Foucault, lamento informarle que no es el centro, sino la periferia la que es panóptica. El "margen indomable" (Bargallo) al que pertenezco es un observatorio distante, un extrañamiento (¿Shklovsky, Pervert Brecht o Pablo Palacio?). La literatura mexicana actual es funesta. (La norteamericana, anestésica). Estoy acostumbrado a las emociones fuertes de la literatura hispanoamericana, desde Sábato hasta los dos Vallejos, al riesgo estructural de la escritura experimental de principios del siglo XX en Europa y de la teoría post-estructuralista y, sobre todo, a la sabiduría chamánica. Si sitúo a la literatura mexicana canónica en la cartografía cósmica del quincunce ocuparía el lugar del Ocaso Tedioso o Crepúsculo Mediocre. Ni siquiera me juzgo miembro de la literatura fronteriza. Soy parte del deslinde. Solamente que no soy uno más de los migrantes hacia el norteamiento. Todo rumbo es autoritario. El zig zag que llevo todavía no tiene nombre. Y al que se lo ponga: balazo. No lo olviden: soy francotirador, a.k.a., tu paranoia.

UN CLICHE METAFÍSICO



Entrevista de José Luis Enciso


1. ¿Sientes a El Matasellos deudora en parte de novelas como las de Douglas Coupland y su teoría de la desnarración?

He leído muy poco de Coupland. Me parece un autor menor. De Generation X sólo leí el vocabulario y los comics que incluye al margen de sus capítulos. De quien me siento deudor en cuanto la desnarración es de los políticos mexicanos, que hablan y hablan, y no aclaran nada. Últimamente los políticos mexicanos han aprovechado ese talento cantinflesco para participar en cámaras escondidas, los llamados "cuatro" o set-ups. Son realmente insuperables en el arte de evadir relatar algo, poder decir algo verosímil. Los presidentes mexicanos, por ejemplo, determinan durante seis años qué sucede en el país, pero todo lo que queda de ellos en la memoria general son aforismos caninos como los de López Portillo, eufemismos decembrinos como los Salinas o Mc-Lapsus Bilingües como los de Fox. Lo que hemos conocido como México pronto se va a terminar, y quienes le cambien el letrero al país —contratistas de Boston— van a decir: what happened here? Y nadie sabrá qué pasó en tal ex nación. En México es imposible narrar.


2. ¿Por qué escribiste tu novela con esa mezcla de ensayo, poema y otras formas discursivas? ¿Es un lenguaje "escalera"?

La idea de escalera en Wittgenstein me atrae mucho. Pero lo que me atrae más de Wittgenstein no es su idea de que hay que tirar la escalera una vez que la usemos, sino otra idea suya: todo suceso puede ser descrito de muchas maneras. De acuerdo a muchas estructuras. Esa observación me parece fundamental y, nuevamente, destructora de la posibilidad de contar. Cada vez que quiero contar Algo, pienso: ¿y porqué lo cuento Así y no Asa? Y, entonces, lo cuento, Así y Asa. Hecho eso, no cuento Algo sino Algunos.


3. ¿Es la filatelia una metáfora de una época obsoleta? ¿digamos una época de papel?

En el libro casi no uso metáforas. La metáfora oculta algo, y en el libro busqué ser totalmente explícito, como alguien que en lugar de dormirse y tener un sueño, se duerme y tiene una explicación psicoanalítica y su deconstrucción, y cuando despierta hace la crónica paródica de eso y de cómo se videograbó.


4. ¿Qué autores lees? (Mexicanos y extranjeros)

Casi todo lo que leo es filosofía moderna y antigua, y literatura pornográfica del Internet. Me gusta mucho la masturbación mental.


5. He leído que en parte de tu obra, como en el cuento "CC" de la antología Nuevas voces de la narrativa mexicana y en El Matasellos existe una burla –que a mí me encanta- hacia lo gringo, ¿en verdad te resultan tan antipáticos?, o ¿estas burlas hacia ellos son, de alguna manera, una apología disfrazada?, esto último te lo pregunto porque radicas en una zona –y esto también trasciende a lo que yo conozco de tu obra- de tráfico cultural constante, permanente y, por tanto, agringada.

Los mexicanos del sur argumentan que en el norte estamos más agringados. No hay cosa más falsa. Pero bueno, hay que dejar que cada quien duerma su sweet siesta. Precisamente por estar a un lado de EU es que los norteños tenemos la posibilidad concreta de tener una verdadera postura crítica ante esa cultura. Le he dedicado mucho tiempo a la gnosis de las artes y literaturas norteamericanas. Admiro buena parte de la cultura estadunidense. Sobre todo la indígena. Pero al norteamericano promedio lo detesto. Lo detesto tanto como lo detestan los intelectuales o los francotiradores de ese país, porque ese norteamericano es idiota y brutal. Es casi peor que un mexicano.


6. ¿En qué género –llamémosle medio- te sientes más cómodo, en el cuento o en la novela?

En ninguno de ellos, por eso fusiono y remezclo. Escribir siguiendo la tradición de un género es como coger siempre en la posición del misionero, esa en que la mujer piensa en las telenovelas mientras el varón ronca encima de ella. Cada vez que alguien dice la palabra «género» saco mi yo-yo.


7. ¿Qué relaciones hay entre otras disciplinas –pintura, música- en tu obra? ¿Cuáles son tus aficiones?

Me gusta mucho pensar en la pintura, aunque escribo muy poco de ella. Un tiempo pinté y era tan malo como escribiendo, y dejé de hacerlo. Pero en mi mente sigo pintando. Además doy clases de historia del arte. Creo que aprendí mucho del arte erótico hindú y de Francis Bacon acerca de cómo construir un personaje, de cómo es el cuerpo, de cómo se conjuga con el otro y cómo se descompone. La música ha hecho lo mismo. Siempre que escribo estoy escuchando música. Mientras respondo esto escucho la ya clásica versión ciberpunk que 386 DX —que no es una banda siquiera sino una PC cómica— hizo de Anarchy in the UK.


8. ¿Qué papel juega la filosofía en tu obra?

La de papel sanitario.


9. ¿Vives de la literatura?

No. Vivo de dar clases, si a lo que hago se le puede llamar "clases" y a lo que esas "clases" me permiten se le puede llamar "vivir".


10. ¿Entre tus contemporáneos (nacidos en los setenta), a quiénes conoces, de quiénes te gusta su trabajo?

De los años setenta casi no me gusta nada. Solamente la televisión y la teoría de la arquitectura.


11. ¿Qué tendencias hallas en la literatura producida por gente de tu generación?

No creo que todavía estén definidas. Creo que la generación de los años setenta cometió este error: creer que tenía que aprender de la generación de los 50 o los 60. Los poetas escriben como lo más reciente que fue incluido en Poesía en movimiento, y los narradores ahora creen que tienen que imitar o responder al Crack. Mi generación no se ha dado cuenta que de quienes tenemos que aprender es de los que nacieron en los ochenta. Yo me estoy preparando apenas para aprender de los que nacieron el 11 de septiembre. Edipear —rebelarse contra tus padres o escribir respecto a ellos— me parece, cada vez más, enteramente imbécil. Yocasta era más inteligente: lo sabio no es el parricidio sino la pedofilia.


12. ¿Qué opinas de la escritura electrónica?

La escritura electrónica es la pedofilia.


13. ¿Qué crees que aporta El Matasellos al discurso novelesco?

Nada. Espero que NADA.


14. ¿Cuáles son tus ambiciones como escritor?

Escribir muchísimo. Transformarme cada cierto tiempo. Hacer dinero. Viajar. Intenté ser un buen mesero y se me caían las órdenes. Intenté ser un buen obrero y me devolvían todo de Control de Calidad. Mi ambición es ser un buen escritor. Ya tengo algunos libros. Ya me jodí. Ahora sólo puedo ser considerado un buen o mal escritor, pero en cualquier caso, un "escritor". No me interesa, por otro lado, ser reconocido en el futuro. Yang Chu filosofaba que la posteridad sólo le puede interesar a los tarados. Los muertos no disfrutan, y yo quiero disfrutar, así que quiero que mis libros agraden a algunos ahora, y no después. Los escritores son juzgados cíclicamente. Si eres reconocido en tu tiempo, luego serás considerado un bodrio o una mala influencia. Así que yo quiero ser reconocido ahora, y ya después que digan lo que quieran. Ya no voy a estar aquí. Para entonces, ya disfruté.

15. La realidad de tus personajes me recuerda a la realidad de un paranoico célebre: Daniel Paul Schreber, el autor de Memorias de un enfermo de nervios ; este libro fue escrito, como seguramente sabrás, "por un loco que sabe que está loco y que tiene una lucidez sorprendente", como lo ha sintetizado Alberto Ayala Blanco; esto me insta a hacerte esta y la siguiente pregunta. ¿Tiene algo que ver con tu novela? (El caso de Norman me recuerda mucho a Schreber)

Estudié psicoterapia, la ejerzo. Todo lo que escribo gira en torno a la psique humana, en torno a la hipótesis acerca de su inexistencia, a la historia de su fracaso faetónico o su éxito comercial. Respecto a Freud, estoy de acuerdo con lo que decían Wittgenstein, Foucault y Levi-Strauss: Freud era un mitógrafo.


16. ¿Qué tanto desdeña la "realidad" que perciben tus personajes a la "realidad", llamémosle, "objetiva"?

Lo que pasa es que mis personajes no son parte de la realidad objetiva, ellos son partes integrantes de la alucinación de alguien más. No tienen más realidad que el chupacabras, Topo Gigio, Bart Simpson o Pepito.


17. Tus juegos estructurales son peculiares, porque no son como los del nouveau roman , no se basan sólo en los cambios en el "punto de vista", en los tiempos, y en la exploración de discursos diferentes –ya sabes, monólogos, fragmentos teatrales, imágenes- sino también la forma se vuelve fondo –creo, salvo las opiniones de críticos expertos- porque cuentas mucho y no "amarras" nada tu historia, claro, desde un punto de vista de la novela tradicional. ¿Qué opinas al respecto?

Cuando amarras una historia terminas ahorcando todas las otras. No encuentro ningún placer en las historias en que el lector desemboca en una conclusión, porque si eso ocurre cayó en la trampa del autor, quien predestinó ese rumbo que el lector creyó encontrar por sí mismo. Según Benjamin, el narrador del short story o el de la novela contemporánea, han perdido algo: la mayoría de las versiones que posee una "misma" historia. Por eso no me interesa amarrar nada. Yo relato muchas historias o ninguna, porque me gusta conservar la varianza. Quien quiera una historia que vaya a Blockbuster y renté una película, pero que ni se le ocurra rentar una película de David Lynch, porque en Mullholland Drive tampoco va a encontrar una historia. La acabo de rentar y me divirtió muchísimo. Nunca supe qué pasó.


18. ¿Podrías definir el conjunto de tu obra?

Una búsqueda tránsfuga hacia la felicidad del texto.


19. ¿Podrías definirte tú?

Un cliché metafísico en busca de su ex.


20. ¿Practicas la minificción? ¿Qué opinas de ella?

Sí, me gusta la depuración de la historieta. Me gusta tanto como la saturación, ambas me parecen deformaciones, porque no veo cómo un gigante podría ser menos irrisorio que un enano. El minimalismo es depravado. La frase de Mies van der Rohe "menos es más" es la refutación de sí misma. Apenas la escuchamos, queremos trastocarla, parodiarla: aumentarla. Lo mismo le sucede al microcuento de Monterroso, que se llama "El Dinosaurio" porque Monterroso sabía que un texto así de chiquito va a terminar convertido en un Godzilla. Desde ese punto de vista, sí: menos es más y más y más.


21. Como es lógico en los escritores jóvenes, aun cuando ya poseen cierta trayectoria como es tu caso, no abunda información biográfica de ellos, como también es tu caso. ¿Cómo redactarías tus datos personales en la solapa de uno de tus libros?

No me gusta hablar de mis datos personales. Cuando los doy es que son falsos.


22. ¿Qué opinas respecto a que El matasellos es una anti-anti-novela, como lo señala Diana Palaversich?

Una anti-antinovela sería una parodia de la no-novelación. Quisiera pensar que estoy haciendo eso.


23. ¿Qué es la postmodernidad para ti? ¿Tu literatura es postmoderna?

La postmodernidad se define de muchas maneras. Postmodernidad, por ejemplo, como abandono de los metarrelatos, y esa forma de definir lo postmoderno, ahora, me parece una cursilería. Me choca esa forma de nihilismo lánguido. En cierto contexto consideraría el calificativo de "postmoderno" como un insulto, una forma derivada de la ideología neoliberal.


24. ¿Cuál es la mayor satisfacción que te ha dado tu literatura?

Entrever en sus momentos más lúcidos que algún día dejará de existir en mi vida. O sospechar que yo jamás he existido en ella.


25, ¿En qué estas trabajando ahora? ¿Qué podemos esperar los lectores del Yépez que sigue?

Más ensayos pseudo-híbridos, más pseudo-novelas, algunos falsos poemas y uno que otro dizque-cuento.


26. ¿Qué futuro ves en la literatura nacional?, ¿qué papel jugará tu generación en ese escenario?

Una generación nueva es una jauría de advenedizos que no merecen la presa bosquejada. Una jauría de avaricia a la que, sin embargo, le está deparada apoderarse irremisiblemente del banquete. Esta es la mala noticia: nosotros somos el futuro de la literatura mexicana. Pero la buena nueva es esta: la aceleración inter-generacional bajo la cual operan nuestras culturas nos cerciora que detrás de cada generación se prepara otra, compuesta de saqueadores todavía peores. A mi generación ya se le dieron muchas becas, así que, por lo menos, tiene que admitir que ha sido una excelente Generación Hazmerreír.

LA NOVELA QUE NO





Entrevista con Heriberto Yépez
Juan Carlos Hidalgo



Aunque constantemente se hace referencia explícita en la obra a un hipotético lector, parecería que es muy difícil a este tipo de obras encontrar un lector natural, un público. ¿Cómo fue que hallaste en la filatelia toda una serie de características que la convierten en una actividad tan asincrónica con el tiempo presente y tan susceptible de ser ironizada al extremo?

Los neuróticos elegimos la ironía como Solución Final automática. O, mejor dicho, autómata. Porque en la neurosis o eliges el orgasmo o eliges el sarcasmo. (Aunque si te masturbas, eliges ambos). Así que yo, novelista onanista, seleccioné ironizar la filatelia porque es parte de mi vida. Ironizarla es inevitable: al igual que escribir, coleccionar estampillas es una actividad centralmente idiota. ¿Qué hace el filatelista? Invertir su dinero y su tiempo en ordenar pedazos de papel que debido a su hipotética escasez adquieren valor monetario o insómnico debido a que otros idiotas desean esos mismos fragmentáculos. Para mí la filatelia y la literatura se disputan el puesto de la actividad que más desperdicia y humilla al papel. Por eso decidí escribir una novela sobre filatelia, para llevar este absurdo hasta su punto más bajo: lo ridículo elegante.


Por momentos, más que un afán narrativo, al estilo clásico, parece que como autor nos estuvieras mostrando las entrañas de una casa que ya existe de hace mucho. Parece que más bien estás deconstruyendo, ¿qué opinas de tal apreciación?

La novela como estructura ya está acabada. Unos han concluido que sigue su muerte. Soy de otra opinión, quizá influida por Bajtin o quizá por la música electrónica. Creo que cuando algo se acaba, comienza su carnavalización, su remezcla y su loop de muertes. Como mexicano viviendo en la frontera con las próximas ruinas del imperio norteamericano, escribo narrativa tomando la tradición occidental de la novela —incluida su ala experimental y posmoderna— como un cuerpo extraño, sobre el cual opero. La "novela" es para mí un género eurocéntrico con el cual no me identifico, que sólo me interesa como algo que he llamado una estrategia apócrifa. El matasellos, ¿es una novela sobre la novela? Más bien creo que es una ex novela sobre la post-novela. No es una novela, es uno de sus accidentes post mortem o pre resurrección.


Los personajes que manejas se muestran como simples piezas para tu partida literaria. No se consolidan uniformemente, son múltiples, diversas sombras conjuntadas en un nombre. ¿Para tu concepción no funcionan los personajes tridimensionales, esos que van cobrando casi independencia del autor?

Hay autores que usan en sus novelas las sombras de personas reales o sus fragmentos o desdibujamientos. Yo utilizo los escombros y fantasmas de mis yoes. El drama en gente del que hablaba Pessoa o la bidentidad de Husserl. Todos ellos son la manera en que yo nunca soy yo solamente. Además, como bien dices, los utilizo como piezas de un juego, de la misma manera que el individuo contemporáneo es utilizado por los reality shows o las elecciones. Quiero tener muy claro que el arte o la literatura son la continuación de las reglas de poder de la sociedad entera, analizar esa continuidad, dejar que aparentar que en los libros somos distintos a los verdugos, las madres o los productores de Hollywood. Este libro mío es un show sobre la disolución.


En tu carrera has destacado básicamente como ensayista, ¿tienes bien en claro donde termina este y donde comienza el novelista, u optas por una concepción total del texto, algo muy similar a eso que llaman metanovela?

No, no tengo claro dónde termina el ensayista y dónde el novelista. Me inclino por un modelo de hibridación crítica y simulacro total de los géneros. Reciclo, deconstruyo, finjo. Favorezco las formas mestizas. Deseo llegar a otras estructuras, no quedarme en estas estructuras provisorias post-genéricas, creo que todavía hay algo más allá. Aunque pensándolo bien, sí tengo claró donde termina el ensayista y dónde el novelista. El ensayista termina en el desempleo y el novelista en el best-seller.


Ciertos pasajes de la novela se repiten como si fueran loops con mínimas alteraciones, ¿qué sentido tiene este recurso?

El Eterno Retorno de lo Retro.


El matasellos incluye imágenes, juegos lingüísticos, citas a pie de página, en fin, es un completo ejercicio de estructura, ¿qué pretendes obtener con ello?

Hace poco leía que las corporaciones transnacionales desean imitar la estructura de Al Qaeda, su fluidez, para volverse más flexibles y producir más ganancias. Me gusta aprovechar todos los recursos posibles, los recursos del enemigo —la cultura mediática, la novela clásica o la experimental— para crear un contexto donde el lector tenga una experiencia anómala de lectura, donde diga: ¿qué es esto? Donde el lector finja que ese engendro no se parece exactamente a ella o él. Quiero alejarme cada vez más de las formas conocidas de novela.


La anécdota y la historia son casi minimalistas, pero lo no lo es la carga de reflexión, de peso filosófico, es decir, ¿será esto último más importante que el hecho narrativo mismo?

Así sucede en las noticias y en la filosofía griega. A algunos narradores les interesa explorar cómo son las habitaciones o las personas que desarrollan las acciones. A mí me interesa expandir qué ideas pueden derivarse, qué burlas, qué estructuras prolongan los actos o los desdicen. Además, evito que sucedan cosas en el libro, porque todos los días suceden en el mundo y en los medios tantas cosas que en mi libro decidí que casi no sucediera nada. Ya sucedió todo, incluso Hiroshima y Nagasaki —como si Hiroshima no hubiera bastado—, así que es mejor no contar nada, que cada vez que alguien quiera que algo suceda le cortemos las manos. Se le muestre el video en que se le mutila y generosamente se le ofrezca el control remoto para que, en el momento que ella o él decidan, cambie de canal.


Aparentemente, El matasellos sería una historia no muy complicada de plantear pero finalmente posee cierta densidad, será compleja para gran parte del público, ¿es una intención fundamental para tu propuesta?

No creo. La gente que lee es la misma que atestigua películas o vigila extensas telenovelas, sobre-vive vidas terriblemente repugnantes y complejas, repite eficientemente todo tipo de pases de baile engorrosos y malsanos, compone argumentos de celos increíblemente intrincados (e improbables), soporta noticieros tautológicos y se arriesga a tomar el metro o el taxi, se atreve a comer lo que McDonalds o su esposa le sirven, así que no creo que todas estas personas tan complicadas y aventuradas tengan la menor dificultad en leer una novela que escribió un pobre profesor satírico de filosofía, un escaso discípulo de Bartleby o de Ibargüengoitia que cada vez que quiere escribir una novela, decide que mejor otro día. Yo definiría El matasellos como la novela que no.

18.10.06
NO NAME FOR YOU
Have you notice, how you get thinner and thinner? Yes, I know I'm talking to you, my TV. But I find no purpose in talking to Earthlings. Humans make me puke. Just the other day when I changed my old TV for you, when I was about to climb up the stairs, Fred offer some help. He offered me help, what he hell is wrong with him? I don't need no help from him. C'mmon! He's a man too. What is he trying to do? Doesn't he know two men shouldn't help each other unless they wanna steal each other's wives or something? I'm no swinger, dear Fred, no swinger at all. I don't even have a wife, Christ sake. I mean, Fred, I don't need no help from you. You're just a loser, go back to your make believe war, go help the wounded or wait for the flag to arrive. I just bought a TV, okey? I can handle it.
You know why I changed my old TV for you? Because Patty —that's the name both of us chose for it— was too fat.
It's was a black TV. I'm no racist at all, no racist in any way. C'mmon! I think black is beautiful. In fact, I'm kind of brown. I was born in El Salvador. Why am I not using Spanish is something I'm not going to discuss now. I don't think my prejudices or idioms have to be an issue. (Not anymore). I fought for this country. I kill people for that flag on the wall. Huntington is wrong, dead wrong. Mexican are not changing this country. I'm no Mexican, but I see Mexican going in the right direction, even though they keep choosing lefty guys for Congressmen for what it looks from here, I mean, I dunno know, but that's the way it looks from here, ok? And that's why I changed Patty too.
I was never sure what kind of political agenda Patty was following. I'm no Republican at all. I think Reagan must return. I think Reagan must come again. He would save us all. I hope some scientist is listening now and can use his science gimmicks, his little engineering to bring Reagan back to life again. I'm sure they can find cells of him in some Russian's nails. Reagan is somewhere out there. I'm no Republican but I think Patty was too liberal.
You're thinner. You're even thinner than the first day I brought you here. I think Fred was offering help because he wanted to put his greasy hands all over you. I know that trick! That's the same trick he used when Karla came back drunk from work. He helped her get to the door. Karla denied that every time, every time she denied receiving any help from Fred, but: C'MMON! Every time I opened the door, Fred's figure was going down the stairs. She was all drunk. I used to ask for explanations. She said she was working at the bar and at the bar it was impossible for her not to drink. Karla, that's just an excuse, and you know it. People get mad when their employees drink. What you say doesn't make sense. You're an alcoholic.
Her alcoholism even affected me. I used to not drink that much, but after Karla's drinking got heavier and she even lost her job and had to rely of her sister, I had no option but too drink too. I got sick, but drinking so much was the only way to understand Karla. Somebody is totally drunk. You can't understand that person being completely sober. I tried to give counseling to her. You know, I learnt that from the shrink. How to help somebody in need. She didn't accept it. She even blame me for her drinking. I don't remember doing any of that. I used to drink before her, yes, but I think that's an excuse she used on me.
I'm better of without Karla and without Patty. The two of them were somehow related. If you mind me talking so much about those two girls, let me know, after all, you and me have just started our little relationship here. I'm open to your suggestions.
If you like to choose a name, for example, go ahead. I don't mind.
But if you ask me, I prefer for you not to have a name.
It's kinda sick for a TV to have a human name.
The only reason why I'm talking to you it's because I learnt tricks from the shrink. He was no psychiatrist. He was just a counselor. But he sometimes put a chair in front of me and asked me to tell the chair things. You can't say that to your mother anymore, he said, your mother is dead. But here's the chair.
And I said things to the chair. And you must think, ey this guy from El Salvador is lunatic, he's a maniac. He's an alcoholic, probably a total freak. I can understand you saying that. I'm not even from El Salvador. I chose that nationality because I know it rises your own uncomfortable thing there. (And I like "El Salvador" because its means "The Savior" and I want to save YOU). I'm just a person breaking up into pieces, can you see that? I'm talking to a TV. Isn't this wrong? I know it's wrong. But I'm trying, I'm trying. I want to redeem you. There's no Jesus. You would have to trust me. There's no Jesus. There's just me.
And talking to a TV isn't as dull as talking to a chair. I said that once to the shrink. I said. Doctor, I know you're trying to help, but you haven't paid enough attention to me, and you said we should discuss any feeling I have toward you and I am having that kind of feelings now. I'm feeling a chair is not enough. I need a TV.
A TV responds, you know. A TV cares a whole lot than a chair would too in a zillion years. Chairs have no way of communicating with you. A chair is just a place where you put your ass on, that's it, and I don't want to talk to no ass, doc.
All right, go ahead, use a TV. It doesn't matter as long as you express yourself and stop keeping your feeling to yourself, or as you call it "withholding the info".
I'm out of touch with myself, I know, but don't laugh at me. You're probably out of touch too. I feel I'm encapsulated in this body and this body is not exactly mine. I don't want to let you know my real nationality, I don't feel comfortable doing that now. Maybe later.
And of course I'm making up names. You never know who knows who. Somebody might end up recognizing "Karla" or "Reagan".
I feel as an extraterrestrial. Some morning when I wake up I want to go to the crops and make signs there. That way I could probe I am an extraterrestrial. When I said that to the shrink he said I was playing games. I was trying to evade reality making up situations like that.
But fantasies help me understand life. Writers know this also. They know it better than me. Without fantasies reality could not be explain. Or even enjoyed. The only way Karla and I could enjoy sex was imagining we both were somebody else.
The last time I saw the doc, he knew it was my last time there. Karla "died". The doc knew he remind me too much of her and I wasn't returning. He meant too much memories.
Before leaving his office, he said I would be good for me if I bought a special TV and started talking to it, to reveal my inner feelings to it.
—Doc, this is the first time something you say is of some use, thank you. Bye.
And I left his office hoping he would immediately cry after I shut the door. I always fantasize about people crying because of me, because somebody needs me, I mean something for somebody out there in Earth.
I bought Patty. It was a nice relationship the one we had. Maybe telling you all of this —and I know you're just a TV and not a living being—, maybe telling you all of this is not exactly something you want to hear. After all talking about a past relationship is not a good way to start a new one, but that's what I consist in. This is who I am.
I get out and in. I get deeply inside and then, I flip.
The TV doesn't listen all the time. You start talking and the person listening there goes away. You're talking to her and, in the next second, she is the arms of another man, just like that. TV is dangerous. People there don't pay you attention. They only demand.
He's talking to you about something horrible, somebody being killed, some hostage situation, a terrible flood in Florida, burnt houses, you try to let him know your with him, you can feel his pain, and what does he do? He changes subjects and starts discussing sports or somebody's dog winning some price in Cleveland.
If some business man is hearing me, some business man should offer a TV service where the TV is really listening, they can call it Dr Phil TV. I'm sure it would make tons of money, after all millions of people read books, because they feel the book understands them. And what about Oprah? I think Oprah is just the beginning of something even bigger.
That's why I gave Patty to Fred. The two of them get along better. And even though "Fred" wants to mess with you know—and I know I fueled that situation by giving Patty to him—Fred's a good man.
Just the other day we were talking while the washing machines finished their job and he said to me Patty was sure helping him cope with life and I said, Fred, that's what I've being telling you all this time, but you don't listen that often, now you're open, you're listening, so listen real well now, Patty wants to have sex with you, TV is just the beginning of something big, real big. What's coming next are TV's that can have sex with you. I'm not talking science fi here. I'm talking regular talk, man to man. Forget the Internet!
TV's have give us everything. I know you deep into computers now. Not a good idea, really.
The only reason many of us are still alive is because TV's exist. But it's time we mess with them. I'm not going to lie to you, Fred, I want to have sex with my new TV. It's a lot thinner, sexier. Ok, laugh, laugh all you want. Patty is just a surrogate mother. My new TV is like a brand new girlfriend. She's trendy. I bet she listens to cool music. I bet she has some dancing video on You Tube.
I want to have sex with her. I want to have sex with her now that she has no name.
But you know what is stopping me?
What?
The certainty that once the TV and I have sex, both of us are going to destroy one an another, destroy one and another, real, real bad.

POETRY IN A TIME OF CRISIS
* Read at the event "Poetry in a Time of Crisis ~ Is Poetry Enough" (April, 2004), at the University of California, Santa Cruz
First I would like to say two things:
One, I believe poetry exclusively occurs when it is discussed. [i.e. "Poetry" as a privileged structure is an anachronistic notion. I can only stand poetry in the context of prose].
Two, Americans should leave Afghanistan and Iraq so writers and clerks can move to more boring topics.
I've learned something over the years. [I noticed how my English derives from clichés, as if I was writing from the debris; what Eileen Myles said at the conference after telling her story reading in English at Russia and the reaction of the audience, "Writing with a filthy language"].
"I I've learned something over the years". The instant we're talking about a crisis we are hidings ours.
[This comes from my Mexican background and my training in Gestalt psychotherapy; the projections we make, how to recuperate those projections in order to reorganize the self, to not impose on the world was it ours. It also comes from Guangfan's "There is nothing in the whole universe that is not you"; the basic Upanishad teaching "Thou are you" and Hegel's comment at his
Phenomenology of Spirit
regarding philosophy starting only once we recognized ourselves in/with the
absolute other
. Mexican popular culture says: "No the hagas pato" (lit.
Don't make yourself a duck
, meaning, don't pretend you are not you, don't turn into a third person in order to not assume the responsibilities of knowing you are the person you accuse, don't become 3 in order to not accept you are both 1 and 2].
I take "crisis" not a crisis I too am provoking. At the same time the victim and the agent of imperialism in every case. Something I share with Americans].
Iraq, for example, is Bush's way to hide he is the crisis itself.
Bush is our way to hide we are Bush.
It's easy to blame governments when they in fact do represent awfull societies.
I only can call poetry the most critical voice against every order, including its own.
I suspect as poets we take advantage of times of crisis to try to offer poetry as part of the solution. Maybe to hide poetry is part of the problem.
In saying "Poetry in a time of crisis" I certified poetry.
I certified it as part of a time.
As part of a time of crisis, which is something really good for poetry.
Poetry in a time of crisis must be useful. At least in that phrase.
That phrase is optimistic.
It makes poetry look good.
Part of the solution. Not part of the problem.
But I think poetry is part of the problem.
In a way Bush does poetry too.
I may say his poetry is pretty bad but it's poetry too.
Bush tries to cling meaning. He tries to make the audience feel the ecstasy of words. He performs.
The president behaves similarly to poets I know.
I am now doing what Bush does much better than me.
No wonder why poets decide to be poets. They become Bush.
There's only one step from the blank page to the White House. I'm in it.
I am Bush.
Poetry in a time of crisis can also mean poetry is an emergency measure.
Poetry as something you reuse or return to when things get worst.
For example, if you're depressed. Or there's a war down there in Iraq.
You can make an anthology out of emergency poetry like this.
Poetry is part of the problem.
Emergency measures follow a psychology of panic.
Red or yellow alerts.
Put some poetry into the dying nation, into the dying discourse.
Poetry in a time of crisis. Poetry in yellow alert. Or red.
How can poetry help?
Somebody may offer this clue: poetry can help not getting in the way. For example promoting the end of speeches. A country where every politician that tries to give an speech –especially a speech to the nation—is killed.
[I liked Walter Lew's approach, 'talking again' about Spirit as something you need before doing poetry. And after. No spirit, no poetry. What he meant by "Spirit" I think was the beyond-deep-cultures-are].
Yet that clue would only be a pretty bad joke.
The way poetry does not help.
It's not part of the solution but just part of the laughter.
México and the United are nations that resemble each other too much. They should be completely different, so different that they would go on war every two or three months. Instead they go to bed every four years.
Countries that laugh too much. Part of the problem is laughter.
How come you laugh when a political joke is done?
Why SNL?
How did we get to this point?
Because poetry worked.
What poetry aim at, building the common I, the Nosotros, the We / was achieved.
Homer wanted to praise the heroes. He did. The heroes were praised.
Whitman sang America. He achieved his goal.
Poetry is full of successes.
Poetry has been historically linked to war.
Poetry is always trying to put an end to a war that continues wars that poetry helped to instigate.
Whitman is full of bullshit American poetry hasn't get rid of.
Whitman was very American. Free verse means having no meters. No limits. Respecting no borders. Free verse breaks the territories, makes it bigger. Free verse was how poetry materialized on the page the imperialism of the United States. Why being American was the best thing that could happen to the rest of the continent.
Free verse explains how Mexico was stolen of half its territory through a take over, an expansion of the map of the United States.
In fact, Whitman supported that war.
Whitman wanted to construct a space-time where/when everything fitted. That's why Whitman broke the conventions of how much text could be written, how long could the line be. That's why Whitman wrote so much. Wrote those heroic lists, those listings. Groceries of History. The many landscapes. The different peoples. Every thing:
America
.
[I am here trying to start a discussion on how from Whitman to Stein, the way "America" writes reflects/refracts the imperialism this writing is developing under, developing in its own structures. Acker would have agreed on this I think].
So, from this point on we are going to call "America" the image of a space-time where/when everything is there/then. The containment of All. What Pound called "Vortex" and Borges "Aleph".
What we forget conceiving such a total-time/space is that a system of simultaneous realities taking place at once would make all of them absurd.
"America" is a comical nightmare.
Viewing poetry in a time of crisis doesn't help to put an end to the crisis, it only helps to make poetry (again) a possible solution, a praxis that can really mean something good for the culture it belongs to; viewing poetry in a time of crisis puts the emphasis on the time of crisis, erases the fact that the institution of poetry is part of the crisis, that poetry is in a crisis itself.
[My reading of Efraín Huerta, Nicanor Parra, Renato Leduc, etc, gave me this ideas from the start: we received literary 'poetry' from the Western tradition, at one point we dominated that and even contributed our own thing to It, but let's not forget 'poetry' is part of the Western colonial heritage, a post-colonial self-critique stand implies a going beyond 'poetry'].
Times of crisis help poetry hide its own crisis. I think instead of thinking how can poetry help in a time of crisis, think how poetry has collaborated for the production of a crisis, how that production of a crisis makes a culture risks itself, and thus having to strengthen the strategies to perpetuate itself using the institution of crisis as an excuse.
To make poetry a possible measure. To make ourselves forget we live in cultures that are dying, cultures that want to kill.
I think poetry is part of the obscurity.
I think poetry is the place where people go when they want to miss therapy.
The place people go when they are to snob to go to the movies but they still want to pretend their life can have meaning as their moon, an elevator to acquire more power or at least meet the readers.
The readers, that group of people who want the same stuff poets crave for, but don't have the courage even to write.
Or to corrupt themselves in order to publish.
What I am saying is I don't believe poetry can fix.
Nor I believe poetry should be saved.
(How much more I would have enjoy 9-11 if the twin towers had been full, completely packed, with poetry books].
I think Wittgenstein was right when he realized he should concentrate on proving philosophy could do basically nothing.
When crisis arise I'm one of those persons that think words can help prevent the catastrophe. This is one of the reasons I consider myself a poet. I believe in alerts. I'm part of the problem.
Poetry should not look for ways to survive. But the poet, at least, should make an effort to disclose all the information she or he has historically used to gain authority.
Show even a dying cultural practice like poetry can be more honest than usual politics.
Poetry should unveil where its authority comes from. Should push its own contradictions, let them come out of the closet. Should push the crisis further until the authorities that created it to remain in power are remove by the continuation of the crisis until nothing remains.
I came from all the way from Mexico, made lines, ask for a permit, say hi to American Immigration agents, lie in the airport, ate peanuts, had a ride, I came all the way from Mexico to basically accept I have nothing to say.
I only come here to do what I think poets should do every opportunity they have: contradict ourselves all we can right in front of the audience we once tried to convince poetry was something good, something we should share, something that helped. Publicly and very openly contradict ourselves until the laughter stops, until there's no credibility left in the authority we inherit or won ourselves, until it is made clear those who have authority have stolen it.
The function of poetry is to lose its function. The function of poetry is to diminish the general notion of authority.
TRANSLATION AS MATRICIDE (THE SEQUAL!)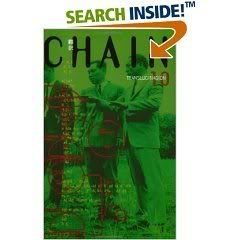 * Originally Published in Chain #10 (2004)
When somebody commits a crime,
he hides--just like the translator does.
(An epigraph)
1
The first rule of traditional translation is to make two languages
Become
The second one.
(Domination).
(Disappearance of the first language).
(Conquest: Erase the Native!).
(Delete The Other, and then…
declare the "Other" has been translated).
(Mission Accomplished).
(¡Us!). (Nosotros!).
[Cool = Ajúa!]
(Translation Awards Needed Here). 1521 + 1847 = XXI
(Translation as cultural Communication with the
Other
--Remains to be seen).
(Chinese Emperor Looking for Hot Latina).
Translation should become the transformation of one first language into (at least) two other languages.
Translation as the practice where the permanent presence of the first language takes place in the context of a second language.
Co-presence of tongues.
(Good intentions?)
Translating the word
Translation
into Inglich results in:
1. Trans-nations.
2. Tranny Tongue.
3. Trans | Late | Nation.
I am not writing in English. I am recycling it.
Mexico (†) never had a mother tongue. Spanish was brought there and it meant the disappearance of dozens of mother tongues. Spanish was not a first language.
She wasn't even my first mother. I've only had second mothers.
I'm recycling it.
That's why writing in English is Arte Povera for me.
(I am not a Chicano. Too easy a mix).
A big pro-translation culture is cannibalistic.
Imperialism employs huge quantities of translators. Builds universities for them.
Departments.
(We all work in them).
Recycling it.
(Domination).
Translators should quit.
Too easy a mix.
Translating A into B makes A feel it is now obliged to continue talking to B, even though B doesn't understand A.
To talk to A, B transforms A into B.
B talking to B.
Monologue.
In translation A feels it is in a conversation [was forced into a conversation] in the terms of B.
B always wins.
Translation gathers.
Gathers cultures into B.
B always wins.
To easy a mix.
2 (Ajúa!)
Well,
In
my
case
I didn't decide to translate American Poetry into Spanish because I felt we had neglected that field. (But we have) (But "my" dislike of "our" Mexican reluctance toward American Culture was NOT the reason | why | I decided | to | translate American Poetry). I decided it because I knew it was time to.
It was time to
Translate | American poetry
Into Spanish.
Translate it
Before
History
Politics
"
The
Economy"
Makes
"Us"
Enemies.
[I wrote the last text
after
reading a comment by Dubravka Djuric made for
Chain
9 magazine. I also wrote it
before
the
Wall Street Journal
(Oct 29, 2002) called Mexico-- because of its position on the war to Iraq--"Saddam's friends South of the Border". So, it appears we are now beginning to become enemies.
Translation-Time just went by.
Game Over.]
¿3?
Translation makes the reader feel At Home.
AT
home.
Welcome.
Welcome to Mexico (†)
[Bienvenidos, am(b)ig(u)os!]
--Translation sucks--
Makes the Reader feel AT Home.
Welcome Again!
"Transparency" | "Absorption".
"Oh, nice prose"
"Those lines even sound like Duncan!".
Translations should be uncomfortable.
(Viva Babel): .
Unreadable.
Why do translators | writers in general | think so much about the Reader?
Is he paying them
OR WHAT?
4 (or 6)
Translation should be A becoming A, B & C.
In translations A is never present. Just B. It does
not
make much sense.
Fast food, Hush Puppies and Brazilian poetry.
"Translation" represents a case of hermeneutical violence.
Even (date) rape.
A is forced to have a child with B.
A is left behind.
HTML made going from Here to There possible. But HTML is a (secret English) lingua franca—meaning: going from Here to There is always
an English Based Operation.
The troops.
English | Behind | The scenes.
(The Internet is the United States through other means).
Total Translation would really mean returning to the first tongue. Make translators write in the language they began wanting to disappeared from the face of the page.
Special Effects.
(Continuará…)
WHAT ABOUT THE MEXICAN POETRY SCENE?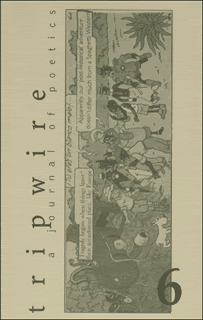 * Originally Published in Tripwire #6 (San Francisco, 2002)
When I went to New York to read in the Double Happiness Series, James Sherry asked me "What about the Mexican Poetry Scene?". I thought about my answer a few seconds, but then I knew there was no way to respond to that queston with a beer in hand and in just a few minutes. So I simply said to him: "Its really different from the American poetry scene... in general, REALLY different" [Is there
an
American poetry scene? No]. I have written these notes to have a second chance to explain what is happening right now in Mexico in terms of discourse building and poetry communities.
Peace is over. Life after Octavio Paz
First thing somebody has to know to understand the postmodern literature situation in Mexico (and in many ways in the whole Latin American literary circle) is that after Octavio Paz died in 1998 everything changed (See end not 1). Paz was the center of Mexican poetry almost for half a century. I don't think there is an equivalent in America, where no one has become so huge and influential to the point of becoming an obstacle for newer developments in literary discussions. When Paz was alive making poetic discourse without reference to him was impossible. Here we need to remember, Paz wasn't just a poet but also an important translator, historian, anthropologist, art critic, strong polemist, literary commentator of every genre, philosopher, TV intellectual. He was the head of the Mexican "Republic of Letters" (sic). To have an idea of this position in Mexico and Latin America please combine figures like Jerome Rothenberg, Allen Ginsberg, E. H. Grombrich, William F. Buckley in one: the result of this bizarre mixture is Octavio Paz.
As the PRI (2) did in politics, Paz represented intellectual monopoly in Mexico for too many decades. But once Paz died his ideological monopoly started to collapse and still is corroding. His
Vuelta
magazine disappeared and was divided in two new journals (
Letras Libres
and
Paréntesis
), which not only represent two different factions of the Paz followers, but also constitute the center of literature discussing and creation in Mexico) (3).
So, I see two paradigms which are going to change in the upcoming years:
1. We are going to destroy the idea of a "national" literature. We are now seeing that we don't want to survive in a "small" context. Even Paz knew that Mexican literature was closing its door to the outside (he wrote a letter intended to be published after his death saying his young collaborators weren't giving signals of being interested in the poetries from abroad). For example, we are going to come into a bigger and active contact with the American scene(s) –a goal increasingly under discussion. For Paz American poetry was protagonized by Robert Frost and Elizabeth Bishop, so you can imagine how American poetry is perceived by the great majority of his followers (who still control Mexican literature), but that's something which is going to be modified. We are even going to see Mexican writers using English or getting into the U.S. in order to have paralell literary careers or serve as bridge in the postmodern condition, and in general, future poetry in Mexico is going to be constructed as part of a much bigger series of references.

2. The idea of avant-garde and radical innovation is finally returning. Octavio Paz established the idea that after surrealism no avant-garde could be possible again. Doing something in an "avant-garde" context during the Paz period was even taken as joke. (That's a key idea of his whole history of Modern literature and his poetics). So, now that his ideas are being put in scrutiny as never before, the idea of radical experimentalism and new avant-gardes is returning. Paz believed there could be no more drastic rupture with tradition, but guess what, Octavio?
Politics / Poetics Mexican Style
The essential relationship between poetics and politics in Mexico is going to survive Paz death not only in terms of content in texts but also in terms of real social influence. Poets in Mexico are respected and can become popular as in Russia or have influence on public affairs as in France. Mexican writers immediately become public intellectuals. In the United States, writers and artists don't play a part of the major Media, but in Mexico that's really different. In Mexico (before and after Paz) a linguistic creator has always played importants roles in the making of national discourse and daily political issues. Intellectuals helped to invent post-revolutionary Mexican Identity (mestizaje as the basis of our Volksgeist). Let me give you an example. If September 11 had happen in Mexico, we would have a panel of writers/poets discussing the significance of that event in the main nightly news. The opinions and views of poets are part of the socio-political equation; this role is mainly played on national TV and Mexico City newspapers. (That's how the left has become so important in Mexico, but that's also how many poets have become puppets or instruments of the government...).
To continue making awkard comparisons let me make this one: in Mexico, Charles Bernstein and Rae Armantrout would have to be (even pressed) to periodically speak on current issues on the Mexican equivalent of NBC's evening news or Nightline. In Mexico writers (from every genre and aesthetic tendency) have real power and use it frontly. They are highly respected (or used) as opinion makers –even when they use humor or are "excentric" as Carlos Monsiváis, the great (and now old) writer, cat lover and marxist-satiric commentator of popular and high culture who appears in TV making play words in the best Latin American tradition and who is both a Media trickster and a Man of Letters (4). That's something, I think, nobody wants to loose. On to the contrary, with the opening up of the democratic system, that is something which is going to become even bigger.
Writers can die or make points in the political arena. When the Zapatista army announced itself at the beggining of the nineties, and Paz basically condemned them a few hours later in the most important nightly news, one knew he was in the down side. Paz reactionary position on the Zapatistas killed him as a role model for the younger generation. The same happened with Jaime Sabines our (now dead) second"national" poet (Sabines is a mixture or Joyce Carol Oates and Maya Angelou), who lost his credibility as a poet for the masses and the elites when he reacted negativaly to the Subcomandante Marcos figure (5).
This is also why in Mexico poets (careless of their literary ideas) become our country's ambassadors and diplomats per excellence. If they were Mexican, Lyn Hejinian or Bruce Andrews would be our ambassadors to England, Italy or France.
Mainstream / Alternative Cultures
The defining socio-political role that a Mexican poet adquires (from whatever aesthetic position he takes) is what makes impossible for even a radical poet to stay marginal for too long. If you become important in a literary group, you are pushed into the "mainstream". We need here to understand there is no "mainstream" in Mexico in the American sense of that notion. (We are a marginal culture, so how can we talk of a mainstream?)
Mexican writers understand poetic innovation and experimentalism in a way that resembles the self-understanding of black innovative tradition (6). As a culture fundamentally constructed to resist imperialism and alineation (and now globalization) we can't help but to be a counter-proposal to Western literature. Mexican writers are always looking for a border place to have different discourses encounter in a way they can participate in different language-systems and groups, even if they are totally opposed. From the beggining of our modernism (like the neodada estridentista group in Mexico at the beggining of the 20th Century) there have been group (not hegemonic for the most part) that have search for a way to be contemporary to the rest of the world at the same time they adapted international experimentalism into our own cultural agenda (7).
That's why every experimental writers need at the same time to invent new forms but also (and this is crucial) to deal with the conventional forms –that's why a Mexican postmodern writer as Gerardo Deniz plays with traditional forms; radicalism in Latin America is mainly a transformational interplay with traditional rhetorics –this is a move as old as our avant-garde: when J. J. Tablada made visual poems using Chinese themes and contexts (a few years before the publication of Apollinaire's
calligrammes
) he at the same time was using traditional constraits to write lyrical poetry (8).
One can see this interplay between the tradional and the highly experimental both in novels and in poems. This is something as readers we need to understand, because I have the feeling that outsiders misunderstand this very often: they look into Latin American new writing and only see a continuation of the "old" when in fact there they could find an open (or hidden of codified!) breakthrough in linguistic use. Rather than a rejection Latin American literature and art constitues a
reconstruction
of the "mainstream" and popular culture and tradition. (We do this because we are in the periphere and we find playing with the Western mainstream usefull for our own purposes and cultures codes). That's also why a figure such as Borges in order to destroy Western Literature he had to appear as a "normal" or "clasical" part of it, when in fact he developed something radically new, which can very easily be misread as a clasical author because of his strong engament with European, Latin American or North American traditional authors and tendencies. Latin American modernism (vanguardia) hasn't really been undestood in the U.S.–nor in Mexico for that matter. So we need to be really carefult not to take as simbolism, naturalism or pre-concrete writing what is not –or is simply another way to challenge the same values and conventions which the English based avant-garde is challenging in a post-structuralist methodology and canon (9).
Also we need not to forget that there is no hard mainstream in Latin America (as in the U.S.) simply because in Latin America the avant-garde won. The Mexican equivalent of the
New Yorker
(the official verse culture frontline) is going to be much more open to new possibilites. So even our conservative mainstream accepts the foundations proposed by our modernism and the international avant-garde. This is also one of the complex reasons why in Mexico even if you're an extremist you have to interact with the more conservative national context. In the U.S. there are many reading circles of journals in which a post-language writer (to give an example) can have a place far from the Mainstream anthologies, circles and magazines. In Mexico we don't have that (and maybe we don't want it. Do we want to loose our chaos and mixtures, do we want to have ways in which we can ignore one another?)
Our mainstream is really underground and our underground is really mainstream. We don't want to ignore each other. We want to have face to face battles. This is something that hasn't happened in the U.S. where, to my great surprise writer American academics do not take seriously a movement as important as Language Poetry–they in fact can ignore it in their journals and reviews as if it didn't exist! In Mexico, because of the chaos collision scene, this would never happen –I hope.
Language, voice and body
To continue enlisting differences between the American scene(s) and Mexican poetics in general, one can mention a very crucial one: voice and performance have been protagonist of American counterpoetics from the Harlem Renaissance and the Beats to today's San Francisco and New York poetry scenes. In Mexico this is not the case. We are hung to a text based composition, where voice and body aren't even close to be as important as the written page.
In Mexico we neither have a postmodern language-based-performance nor something similar to the populistic slam or spoken word poetry. Voice is simply not an issue. We consider the other-reader as the only true "authority" to make poetry outside the page. If a Mexican poet becomes the fundamental reader of his work, he is going to become the subject of suspicion and is going to be accused (for sure) of getting in the way of the text. At the same time we might have a big change on this matter in the next years. Mexican poetry is now looking into ways of getting the body and the voice in the substancial presentation of poetry. The youngers generations don't want to read in the same boring way Paz read. We want performance. We feel we need it. In this change of paradigms, the American performance tradition is becoming our definitive role model.
I find this very interesting because while American contemporary avant-garde is insisting (very positively of course) in destroying the authority of the poetic subject, its tradition of highly developed oral-presentation can also be contrary to this purpose. Many American texts are undoubtely composed for performance and that reinstalls the authority and
presence
of the poetic subject again. Introducing chance operations, multimedia, experimenting with syntax, non-finished writing, etc, American poets since the seventies emphasized the role of the reader and dimished the paradigm of an individualized poetic subject-genius behind-and-after the text, but at the same time continue to have a strong (neccesary even!) presence of the poet at the moment of the unfolding of the text, because
without
him/her the text looses its purpose or greatest achievement. Isn't this paradoxical? In the upcoming development of a performance-text dialects in Mexico, I am sure we are going to deal with these contradictions in ways still not predictable at all.
P.S.
After the crack down of Mexican Modern poetics and a new era (more open to a new possibility of post-Octavio Paz rupture, postmodernism as our context, etc.) we are now witnessing a formation of different (even isolated) groups which are destroying the idea of an unitarian discourse formation in Mexico. Since the nineties a group of bilingual Indian poets began to form. Also a group of visual poets developedaway from what they perceived as the "maintream". Indian bilingual writers and visual poets aren't participating or being invited in the dominating or underground magazines, so for the first time in Mexican recent history we are now seeing a fragmentation of literary construction, where one group can develop without taking into account the others, such as it has naturally happened in the U.S., where the Chicano, Nuyoricans, Blacks writers, the university academics poets, gay-lesgian poets, the Pulitzer Prize's poets (to give them a name) and the Language-writers can basically ignore each other without any damage to their scope of readers and interests.
Is this fragmentation (examplified by Indian bilingual writers and visual experimental creators) going to be a characteristic of the new arenas in Mexican poetical discourse? Or are we going to find a way to again recover a problematic symposium of the whole such as we relativaly have managed to do untill now? How are we going to handle Chicano discourse into our idea of postmodern literature in Latin America? (10) And also a new generation of young women writers seem to be appearing all over the country, this is going to be a major break through for sure. They could potentially be the real revolutionaries against male dominated literary discourse in Mexico (11).
To this point poetics hasn't been divided or isolated from the other genres. (This is again a point in which we differ greatly from the U.S.). Fiction (experimental and popular) and poetry are seen as one language. The same happens with criticism. So in Mexico when an avant-garde takes place it is developed both in fiction prose and in verse. Novelists and poets aren't in totally separated areas of verbal transformation. So if somebody wants to follow the changes in postmodern poetics in Latin America she or he needs to go into novels as much as into poetry books.
Anothe big difference is that current American poets are more domestic than we are. They can feed each other. In Mexico, for example, there is now a growing discussion on using English and getting in touch with contemporary American poetics (experimental and mainstream). Is that the case in the United States? Are American poets feeling the need to write, translate or read in Portuguese or Spanish? I don't think so. I think Latin American poets have a big advantage here. We have it, because we have been always under the demand of becoming hibrid and eating up Western Literature (12) and also because a Mexican poet never writes as just a 'Mexican' writer but creates her/his work under and for a bigger context than American writers: Latin Americans work with the assumption that they belong to a larger cross-cultural tradition that travels from Argentina to Cuba to Mexico. We are used to to think of ourselves as transnational discourse-designers. The radicalization of that feature is going to be a key instrument in Latin American poetics in the next decades.
------
(1) After Paz died in 1998, José Luis Martínez–one of Mexico's foremost respected critic–ridicuously declared that the years left until the end of the century were going to be nemontemi days–a prehispanic calendar notion in which the nemontemi days are counted as valid, and whatever happens during them has no significance. A repetead comments in writings since Paz death is a sense of loss of center and direction in "Mexican Letters".

(2) The "Revolutionary Institutional Party" which was in power for more then seventy years–the most succesfull political party in Modernity anywhere!

(3) There are other national magazines, like Nexos (mostly politics, but with novelists as Carlos Fuentes and Hector Aguilar Camín as their spokespersons); La Tempestad (cultural in general with an increasing emphasis on new poetry from abroad); Alforja (a journal that's represents the opposition to Paz, but hasn't still got enough attention or strenght); Moho and Complot (mostly prose, and considered the place where the underground young writers publish). There are other mediums, of course, run by universities or little groups, but none can be considered as influential as the listed before. There's a lack of independent and marginal reviews or journals, one of the reason that hasn't spread as it should is that the government implemented a decade ago a State run program called "Tierra Adentro" which publishes young writers from all the country in its extensive book series and in the quarterly it supports. The preoccupation of young writers to be included and benefict from this program, I think, has slowed down the emergence of trully independent mediums and little presses. But still there is a growing tendency to change that.

(4) Before Monsiváis, Mexico had Salvador Novo, another gay writer (a very openly and "scandalous" one) taking the character of a cruel and intelligent political commentator at the same time that he is part of our beggining of the century modernism (vanguardia) movement in poetry and prose.

(5) Even Marcos' strong relationship with literature is a sign of the crucial relevance of poetry in Mexican politics. Marcos is considered a writer, an increasingly good one. He knows perfectly that in order to gain authority, support and have an image as somebody who can lead Mexico to a better way, he has to be seen as an intellectual, a writer by himself, a short story teller and an accomplished verbal artist, even in a "postmodern" way.

(6) Here I have to recognize the great help Tripwire 6 was to me to understand not only continuity and change in African-American writing but also to redefine at this light our own tradition of rupture and tradition in Latin America. When Lorenzo Thomas writes "What may be particularly noteworthy about African American artistic movements in the 20th Century, however, is that they were interested (in highly successful) in creating models that quickly became mass culture", this is an exact description of Latin American experimentalism. (I can also very easily see how concepts such as Harryette Mullen's "vernacular innovation" can be of great insight in Mexican criticism). I think we have more things in common with the African-American idea of innovations that with the "white" one.

(7) The estridentistas for example became our version ofdadaism but with a nationalistic-and even provincial-turn! But before conceiving this as a strange twist to the European avant-garde let's remember that Marinetti and Khlebnikov also inscribed their experimentalism into a nationalistic discourse. So, instead of seen the Mexican avant-garde as a mere and simpistic copy of an European tendency (as it has been considered in Mexican dominant criticism) we can see it as a legitimate part of a pattern of revolt through language all over the world at the beggining of the 20th Century.

(8) I find an increasing possibility of dialogue between the "hybrid" experimentation techniques in Mexican poetics (mixing traditions genres and forms with new purposes and perspectives) and the more recent American poets. A piece such as Mark Wallace's "On the Lyric as Experimental Possibility" (http://wings.buffalo.edu/epc/authors/wallace/lyric.html) reflects (unwillingly) the way experimentalism in Latin American has worked in the last decades: not as a denial of lyricism (and other traditional categories of writing) but as a way of transforming them radically.

(9) Let me give just one example. In Mexico free verse was destroyed not through complex or abstract writing (as in the Jackson Mac Low tradition) like in the U.S. but through, for example, the rather humoristic experiments with slang and street puns by Efraín Huerta's poemínimos (minimal poems) and their characteristic vertical and fragmented antipoetical structure. This is a very different ways to achieve the same: Whitman never again. But of course to an simplistic eye Efraín Huerta can pass as another comical traditional (or populist) poet, who 'claims' and 'uses' his authority in traditional ways, when in fact his poemínimos are exactly the opposite. After Huerta Mexican poetry cannot be any more a lyrical rendering of the poet's feeling but the fragmentation of language used to show how language itself determines the meaning and plays with 'intimate' and 'public' discourse.

(10) This may sound strange to American ears, I mean this preocupation with a subdivision of literary discourse. I know that in the U.S. nobody is going to worry because Science Fiction and Raymond Carver aren't seen as part of one unitarianor combined circle, but in Mexico we are now looking for broader critical systems to have our increasingly boom in science fiction and underground urban-dirty realism (realismo sucio) narrative movements coordinated with the other currents in prose fiction. We don't want to have isolated discourse areas. Are we being obssesive?

(11) This situation, by the way, has had in the past American conections. And in the present we are waiting to see Jen Hoffer's bilingual anthology of Mexican Women Contemporary poetics. That anthology might reveals of some new tendencies in what is going to become the next generations of poetry in Mexico.

(12) This kind of hibrid experimentalism is, according to early Brazilian modernist Oswald de Andrade, a counter-conquest based on devouring up the European culture by the "evil savage" (not Rousseau's "noble savage"). In his "Pau Brasil Poetry Manifesto" of 1924 (the same year Breton's Manifesto appeared) De Andrade calls this strategy "anthropophagy", a cannibalistic way of eating the Other (European Tradition) to transform it and take advantage of it from a resistence position. (Haroldo de Campos thought De Andrade's anthropophagy was a kind of Nietzchean transvaluation of all values). In De Andrade's anthropophagical philosophy we can again understand how Latin American experimentalism tends to cannibalize traditional forms for its own purposes of advance. This assimilation sometimes, as I said before, can be wrongly view by outsiders as a mere repetion of tradition, when it is just a good way to deal with more artificial forms (in an Oulipean sense), a challenging way to work from and against "constraint".
Subscribe to Posts [Atom]